Getting to know your travel companions is essential, especially when we have to choose with whom you are going to work on challenging projects that concern your reputation, visibility and turnover.
Making Business Happen is a network of professionals and companies that for 10 years has been helping people, companies and regions grow through marketing and culture.
It is not sufficient to start from common values, ideas and objectives, it is necessary to measure oneself on your skills and ability to read the dynamics of the global market, including the meaning of the word risk. Behind every success there is a lot of work, perseverance, dedication and sacrifice along with disappointments and failures.
Starting ten years ago, we experimented first of all on ourselves, knowing that this represented the normal physiology of doing business, something that is neither a pathology nor an exception. We are convinced that growth is impossible without getting involved and without taking your own risks; and that opportunities arise only if you are able to get out of your comfort zone.
The best antidote to the fear of risk is to rely on data analysis and solid strategic planning to reduce and manage any negative impact. The rest is done with passion, creativity, curiosity, enthusiasm and a lot of work.
Technology helps us change our habits, our way of thinking and working, especially following a global pandemic that has imposed a "new normal" on us.
Making Business Happen is a team of design thinkers who create sustainable solutions to help you grow in an increasingly liquid, globalised and competitive society. We have learned to use digital and this has revolutionised our focus, moving from the centrality of the product to that of the market, with the customer and their user experience taking the main role. We like to look to the future with the optimism of willingness and reason, and in doing so, cultivate an international vision that requires constant updating, always adopting a creative approach to add value to search for new opportunities.
We care a lot about the uniqueness of our work methods, which we always make compatible and adaptable to any context, from micro-enterprises to multinationals.
What really matters for us, however, are the people and the centrality of the human factor, which remain the privileged recipients of all our actions.
Team
Silvia Mariani
CEO, founder and soul of Making Business Happen and Making Business Happen USA LLC.
For over 20 years Silvia has worked in Marketing, Communication, PR, Export, events collaborating with companies, associations and institutions. She specialises in lobbying, media relations, international marketing, digital strategy, copywriting, web 5.0.She has created many projects to enhance both the Made in Italy brand and the international positioning of prestigious Italian brands. She promotes new concepts for art exhibitions, television and retail formats to offer a "360 °/100% Italian" experience. In 2020, she acquired the title of D-TEM at the ICE-ITA Professional Academy, with the recognition from the Ministry for Economic Development and the Sace-Simest partner.
Read her Linkedin profile
Camilla Fondelli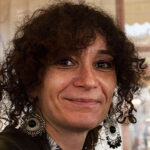 Since 2003 Camilla has led communication and marketing projects to promote and publicise Italy through the organisation of events nationally and abroad. While in Making Business Happen, she has developed her skills in the management of internationalisation projects and Temporary Export Project Management. She is also a sommelier and tour guide, constantly refining her passion for fine wines and the promotion the heritage and beauty of Italy.
Read her Linkedin profile
Rovshan Ahmadov
After graduating in International Relations from the University of Qafqaz/BA in Baku (Azerbaijan), over the years Rovshan has developed in-depth experience and knowledge of marketing and business. He is a senior consultant at Making Business Happen and is its contact person for the Azerbaijani, Turkish, Iranian and STANS markets and works as a marketing & brand consultant at Dizaynpack. In the past, he was Head of Business Development for the Nurgun Group (Azerbaijan), elaborating business development strategies and helping to increase revenues and profits especially in the FMCG sales sector. He has also worked as an interpreter and IT operator at Azenco JSC.
Read his Linkedin profile
Federica Sovrani
Graduated in international management and marketing with a further specialization in business management, she has been working for over 10 years in the world of international markets. Her areas of specialization lead her to taking care of the export, communication and positioning of Italian excellences abroad.  The goal is to build a solid positioning on international markets thanks to the use of effective marketing and communication strategies, either traditional or digital. The common thread that connects each project is "experience": to leverage the customer's emotional sphere and allow him to create a personal and lasting bond with the brand.
Read her Linkedin profile
Noemi Vallucci
Graduated in Asian and African Relations and Institutions with specialization in the areas of East Asia and China specifically, Noemi is currently attending the CEIDIM Level II Master – Foreign Trade and Business Internationalization. Winner of the scholarship by ICE-ITA, she began her career at Making Business Happen as an Intern to put her knowledge into practice in an international context, in the field of export management and digital marketing.
Read her Linkedin profile
Giulio Fontanesi
Export Manager with over ten years of experience in the B2B – B2C HO.RE.CA. / FOODSERVICE / RETAIL (DO-GDO) food industry, Giulio is specialized in organizing business strategies, managing corporate sales network, B2B distributors, and target customers worldwide. Experienced in sales strategy, business development dedicated to expansion in the global market, evaluating solutions consistent with the objectives to be achieved, carefully analyzing the characteristics and needs of each company. Through a results-oriented approach and in-depth knowledge of the food industry, he supports companies in the export arena in promoting food products globally.
Read his Linkedin profile
Partner
We choose all our partnerships, in Italy and in the rest of the world very carefully.
We believe in the value of teamwork and in sharing skills and relationships to generate work and business opportunities.
We are always open to evaluating new collaborations.
Do you want to join our network?
Contact us it will be our pleasure to discuss the matter with you.
Accreditation
Making Business Happen is:
Making Business Happen and Silvia Mariani are members of P.A.C.E. (Public Affairs Community of Europe), the largest group of loggyists in Europe.
Silvia Mariani is enrolled in the Lobbyist Register, No. 0355255.
Offices
Florence and Miami
Places matter.
I chose the Florentine Oltrarno because it is a part of Florence that can still manage to amaze and give us unprecedented corners. Its retains its uniqueness in its sounds and colours as a reflection of an extraordinary humanity and that creative and artistic spirit that has made it famous throughout the world.
Here you can breathe the innovative force of modernity generated by being in an international meeting centre of cultures and the reassuring solidity of its Renaissance tradition. It remains a source of inspiration for us, one that unmistakably connotes our approach to design thinkers to make regions and businesses competitive in a globalised world that Covid-19 has made even more complex and uncertain.
The need for concreteness and effectiveness in our profession is something we consider the "art of doing". This is why we feel an integral part of this neighbourhood and its makers, artisans of beauty.
Miami
Florence has a natural link with the USA and the American market is of primary importance for Made in Italy.
It was, therefore, no coincidence that led us to incorporate Making Business Happen USA LLC in 2017, but the awareness of the strategic importance of being there for us and for all the Italian brands we represent.
The metropolitan area of Miami – Hollywood – the fourth US city for GNP today represents an international economic hub, a crossroads of opportunities for those wishing not only to position themselves in the United States but also in South and Central America.
A city founded in the early 1900s, it has identified street art as an instrument of urban regeneration and in Art Basel a driver of local development and attraction of international visitors and investments.
But we chose it above all to grow with our dear friends from Witkin & Hults with whom we share the Hollywood headquarters and where its founder Andy Witkin with his team of landscape architects has been working for 30 years to change the face of outdoor areas and cities.
"Miami where the World Meets", as the Miami Dade Beacon-Council payoff says!
We are there.